Homes not Bombs is an all-volunteer, Ontario-wide coalition of people who use nonviolent direct action in an attempt to confront institutional and personal violence, seeking a transformative solution which results not in winners versus losers, but in a society which becomes more equal and loving, more just and compassionate.
This page has a selection of shots from our various actions. Sometimes words just ain't enough to capture a smile in custody, the love in the eyes of a resister doing the work of justice, or the fun of saying no to some guy who just gets a bit too far into his authority complex.
This page will be changing on an ongoing basis, so please forgive us as the page undergoes its evolution.
---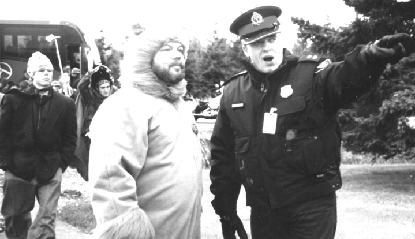 Cowardly Lion Gets Directions to the Wizard of DREO, November, 2001, at Canada's Home of Space Warfare Research and Development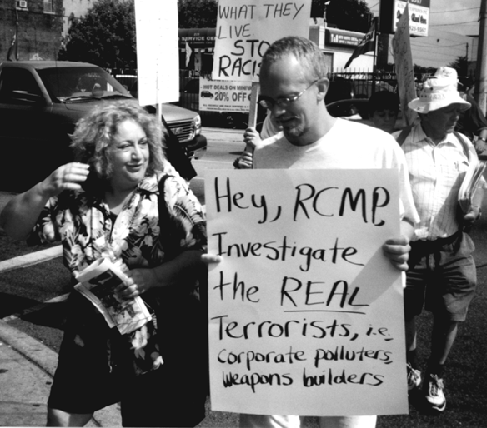 On the Walk to End Racism, Repression and War, Day 1, Hamilton to Burlington. A 22 km Walk in a heat wave! July, 2002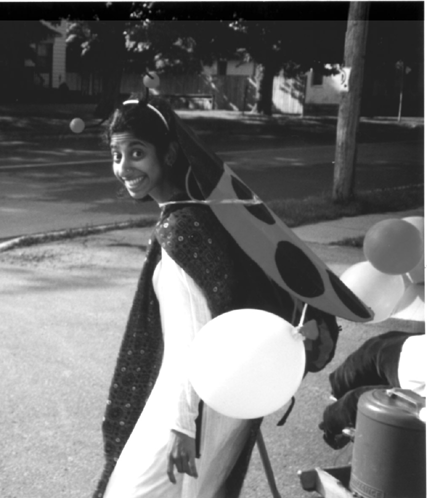 Ladybugs for Peace Affinity Group Brightened up the Hamilton Festival of Life Protesting the Hamilton War Show, June, 2001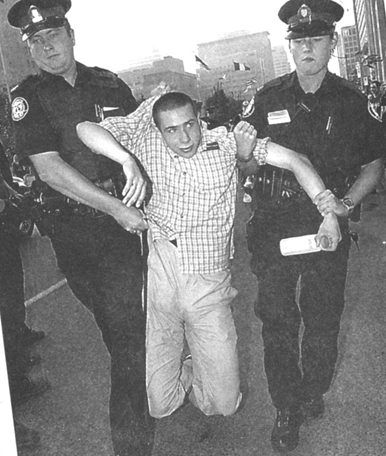 Resisting smog at Ontario's worst polluter, Ontario Power Generation, August, 2001